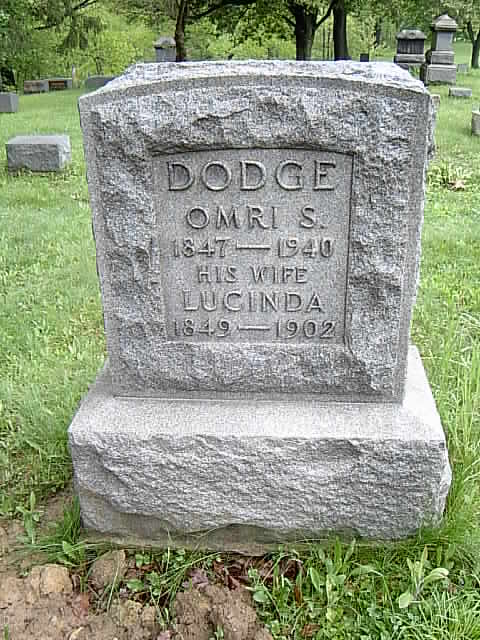 This stone is for Omri Savallas Dodge, born 17 Jul 1847 and died 1940, and his wife, Lucinda J. 'Lucy' Slabaugh. They were married May 1874, Lennox, Ohio and had one child, a daughter, Etta L. Dodge
Omri's parents were Edward Rockwell Dodge and Harriet Atwood Groves
Omri was a descendant of William Dodge who came to Salem, Massachusetts in 1629 and was known as 'Farmer William'.