1848 Tithe Map of Offerton, Stockport, England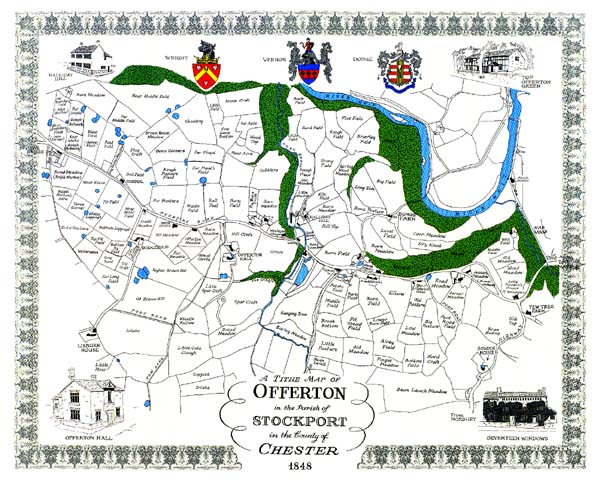 This is a low resolution image. The actual poster measures 15" x 20". Clearly visible on the map are important Dodge historical sites, such as: Dodge Fold, Halliday Hill and Halliday Hill House, and Offerton Hall. Two hundred years before the Dodges emmigrated to America, they were living in this area.
Parish maps were very much like our property tax maps in the United States today. Although this map dates from 1848, Dodges had been living in this area for centuries. This area was important to the families named Dodge, Vernon, and Wright.