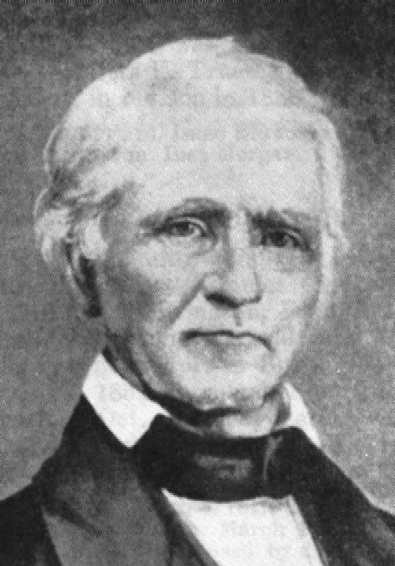 Henry Dodge [Henry (6),Israel (5),John (4),John (3),Israel (2),Tristram (1)]was a renowned Indiana fighter noted for his 1835 peace mission commission by President Andrew Jackson called the U.S. Dragoons 1834-35 taking him west to the front range area of Colorado.He entered on a route near the South Platte River. A map of his expedition and peace mission exists on display at the Colorado Historical Society of Colorado at 1300 Broadway, Denver.
He was the first Territorial Governor of Wisconsin in 1836, an area which encompassed the states of Wisconsin, Iowa, and Minnesota. He was also a United States Senator in 1848 and 1851 and declined a nomination for the Presidency of the United States in the 1844 Democratic convention. He was loyal to Martin Van Buren and both men opposed the annexation of Texas. In spite of their efforts, James K. Polk, the Democrat who favored annexation, became President.
Fort Dodge, Iowa, located in the western part of the state was named after Henry Dodge and his son Augustus C. Dodge after a visit by them. The city had previously been named Ft. Clarke.
Henry Dodge (Israel, John, John, Israel, Tristram) was born in 1786 in a territory later named Vincennes, Indiana and he died June 19, 1867 at the residence of his son, Augustus at Burlington, Iowa. He had married Christiana McDonald in 1800 at the Bonhomme Settlement near St. Louis, Missouri. The daughter of James McDonald, she and Governor Dodge had twelve children, a number of whom died in infancy. They were Israel, Nancy, Adeline, Louisiana, Henry Lafayette, Augustus Caesar, Edward, Elizabeth Piety, Mary Louise, Salena, Christiana Helen, William and Virginia Josephine.